Upper Valley Home Loans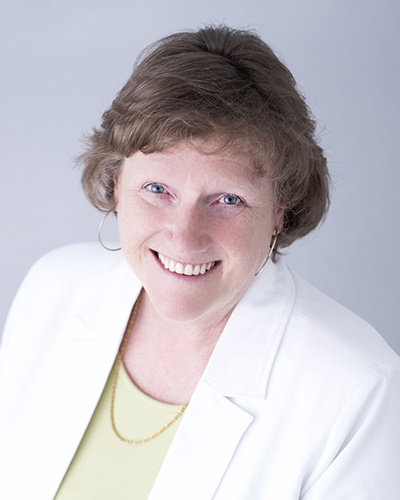 Allison Childs
AVP & Loan Originator
[email protected]
Phone: 603-690-2758
NMLS Registry ID: 1022839
Apply Now Get Prequalified
Request a Homebuyer Kit Home Construction Guide
Allison has over 19 years of successful banking experience in the Upper Valley. With her extensive mortgage origination background, she'll be able to guide you through the process to find the best solution. Allison is currently a member of the Upper Valley Affiliate Realtor Group, the Lebanon Area Chamber of Commerce Membership and Service Committee as well as the Upper Valley Green Real-Estate Network at Vital Communities and a Board Member of the Town of Hartford Parks and Recreation Department. Her previous volunteer and committee work includes being a Rotarian in Hartford, VT and being on the Board of the Sunapee Board of Realtors.

Home Mortgage
Competitive fixed and adjustable rates for home purchase, refinance, or construction
Convenient terms customized to your situation
A wide range of financing programs available:

Fixed Rate Mortgages
Adjustable Rate Mortgages (ARMs)
Jumbo Mortgage Loan*
Rural Development Loans
First-time homebuyer specials
Construction loans

Helpful loan advisors with working knowledge of the Connecticut River Valley real estate market
Free pre-qualification for extra confidence when it comes to securing financing
Refinance your current home to potentially lower your rate
Local decision-making and processing
Attentive, friendly service from start to finish
Save Time on Your Application
Download our Mortgage Checklist.
Homeowners Insurance Information
Proper coverage is necessary on the collateral that is used to secure your loan at Claremont Savings Bank. Learn what insurance information we require.
Genworth Homebuyer Privileges®
We participate in the Genworth Homebuyer Privileges program. Learn how Genworth's discounts can fill a home — top to bottom! Download the instruction sheet and sign up for this program to take advantage of this exclusive discount program.
Construction Loans
DOWNLOAD YOUR HOME CONSTRUCTION GUIDE TODAY!
UNDERSTANDING A CONSTRUCTION LOAN
When you apply for a loan to build a home, the lender doesn't have a complete home as collateral, so qualifying for a loan can be more challenging. The lender will want details about the home's size, the materials used and the contractors and subcontractors who will do the work. The general contractor can pull all this information together with their estimates. All contracts must be signed by borrower and contractor.
The bank will not only look at the information above to qualify you, but will also review your credit history and your debt-to-income ratio (this includes mortgage payment, estimated property taxes, Homeowners Insurance and any Association fees) to ensure affordability.
SELECTING THE RIGHT LOAN
Construction-to-permanent loan

Construction only loan
(not offered by Claremont Savings Bank)


Borrow to pay for the construction

Only pay interest on outstanding loan balance during construction phase

Loan balance converts into a permanent mortgage upon completion of construction

Lock mortgage rate at beginning of construction

Typically a 20% down payment is required to begin construction (lower down payment options may be available)

May be able to use land value toward down payment

One set of closing costs and fees

Borrow to pay for construction, then get a mortgage to pay off construction debt

Can't lock maximum mortgage rate at beginning of construction

May allow smaller down payment based on construction loan value

If your financial health changes during construction, may limit options and rates for mortgage

Two sets of closing costs and fees: one for construction loan, one for complete home mortgage
CHOOSING THE RIGHT BUILDER
Find a builder that has built the kind of house you want in terms of price, style and size. Look into the builder's credentials with the local homebuilders association and ask for references from previous clients. Ask your builder for proof of insurance and check with the Better Business Bureau to see whether there are any complaints against the builder.
APPLYING FOR BUILDING PERMITS
It's essential that you get the right building permission and the necessary permits required to build your various structures. By getting the right permits, you will avoid fines and work delays. If you proceed to build without the proper permits, you expose yourself to penalties, including having to take the structure down after you've built it. The right permits for construction projects will also ensure that safety standards are met. It's important to adhere to building regulations because these codes are in place for a reason and public safety is one of them.
The method of applying for building and construction permits will vary depending on the state that you live in. You can get all the information necessary at your state government's website. Leave ample time for the permit process, because it can take weeks or months for your permits to come through. Most lenders will require a copy of your building permits before the loan can close.
BUILDING PROGRESS INSPECTIONS
Lenders will conduct routine inspections as the home is built. During this period, the lender pays the builder in stages, called "draws," and usually sends an appraiser or inspector to make sure that construction proceeds as planned. This process keeps the construction draw amount and completion percentage in line.
PLANNING FOR UNEXPECTED COSTS
Cost overruns can occur when borrowers change their minds during the construction process or if the price of materials increase. It is recommended to have a 10% overrun budget available.
Home Equity Loans and Lines of Credit
Home Equity Loans
Competitive rates for short-term or one-time needs:

Major life events
Home improvements
Debt consolidation
And much more

The existing equity in your home is used as collateral backing
Convenient terms customized to your situation
The interest paid may be tax deductible (consult a tax advisor)
Local decision-making, processing, and servicing
Attentive, friendly service from start to finish
Home Equity Lines of Credit
Competitive rates for ongoing or seasonal needs:

Education expenses
Home remodel projects
Emergency reserve
And much more

The existing equity in your home is used as collateral backing
Convenient terms customized to your situation
Funds available anytime without reapplying; apply once, then use repeatedly thereafter
Revolving credit – as principal is repaid, more becomes available for use
Funds are easily accessible in person, online, or by check
The interest paid may be tax deductible (consult a tax advisor)
Set up automatic payments to be deducted from your account monthly
Local decision-making, processing, and servicing
Attentive, friendly service from start to finish
Home Improvement Loan
Competitive rates for home improvements
Convenient terms customized to your situation
No collateral required
Rate discount with preauthorized loan payments from a Claremont Savings Bank account*
Local decision-making, processing, and servicing
Attentive, friendly service from start to finish
*Rates and programs are subject to change without notice. Additional fees may apply. Offer of credit is subject to approval. Certain restrictions may apply.
Order Upper Valley Homebuyer Kit
Dartmouth Mortgage Program
Offering special financing options for Dartmouth College and DHMC employees*. Full-time employees purchasing a primary residence in New Hampshire or Vermont may be eligible for this program.
Special financing option includes:
0.125% discount on our portfolio home loan mortgage rates
Personalized service with a lender in the Upper Valley
Mobile and Online banking
SAMPLE RATE REDUCTION SAVINGS SCENARIO1
Without rate reduction:

$100,000 mortgage amount
3.920% APR
30 year term
$473 monthly / $170,213 total

With rate reduction:

$100,000 mortgage amount
3.795% APR (includes a 0.125% discount)
30 year term
$466 month / $167,642

$2,571 TOTAL SAVINGS over the life of loan
Please contact a member of our lending team for details, specific rates and terms.
*Payroll must be directly from DHMC and Dartmouth College